Shifa Aromas is a British brand and we promise to bring you products that are hand-made in England by us. We source our raw materials locally and nationally trying to use ingredients that are environmentally friendly and recyclable where possible. We also love supporting and collaborating with local businesses and services including design, print and packaging to bring you a brand and products that we can say are proudly made in England.
Jabar & Nafeesa
Founders of Shifa Aromas
Take time to explore our collections...
Shifa Aromas brings you an opulent collection that has been inspired by the famous Silk Route which was used for more than 1,500 years to trade commodities such as; Silk, luxurious fruits, spices, teas & porcelain.


In this collection we have curated the essence of the Silk Route through high quality fragrances in a luxurious home fragrance collection that will evoke
your senses back thousands of years.
Let's take you on a 'Journey of Aromas'
Testimonials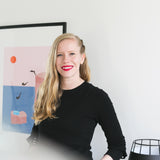 A lovely aroma and a very clean burning candle. We like them so much that we have decided to introduce our friends and family to them by purchasing some as Christmas gifts.
Emma
Fantastic product lasts for ages and the aromas are incredible, I can't resist them.
Sharon
Beautiful candles and diffusers. The scent is amazing and lasts for hours. My package came attractively wrapped and would make a great gift. I'd definitely recommend.
Lou